This section is taken and adapted from chapter 10 ("Retributive or Restorative God") of David Ruybalid's Free eBook 'By His Wounds". Download the eBook for free Here
2 Corinthians 5:21
21 God made him who had no sin to be sin for us, so that in him we might become the righteousness of God.
It is sin that was condemned in His flesh, and the wounds of Jesus have brought about healing. This healing brings about renewal and restoration of all things, including our humanity.
We realize that there is a covenant vocation given. Vocation is embodied yet again as we are called to participate in what God is doing in the world. Go back a few verses to see what Paul said.
1 Corinthians 5
17 Therefore, if anyone is in Christ, the new creation has come: The old has gone, the new is here! 18 All this is from God, who reconciled us to himself through Christ and gave us the ministry of reconciliation: 19 that God was reconciling the world to himself in Christ, not counting people's sins against them. And he has committed to us the message of reconciliation. 20 We are therefore Christ's ambassadors, as though God were making his appeal through us. We implore you on Christ's behalf: Be reconciled to God.
We are called to participate in bringing healing, forgiveness, and reconciliation as we continue the vocation of God's covenant people. What this means is that we seek to bring healing and reconciliation to one another, as part of the healing that comes from the healing work of Jesus's wounds.
Here is where the rubber meets the road:
If we view God as angry, retributive, vindictive, and needing the punishment for sin to bring appeasement, we run the risk of looking more like a Pharisee than Jesus.
A few years ago, a friend of mine who was on staff at a church, under a pastor who held a strong view of God's anger needing to be appeased, was put under church discipline. Instead of them walking through the process of reconciliation and restoration, the pastor walked him and the church through a very harmful and abusive process that led to some destructive places for all parties. I suspect that some of this has to do with the pastor's view of a retributive God, as I heard how the discipline process was carried out.
How we view the character of God (retributive or restorative) will determine if our attempts of living out our vocation look more like a Pharisee or like Jesus.
Much of this is the reason why so many people raised in church have walked away. How many Christians in their lives have lived out the practical application of their understanding of the character of God and their vocation has led to pharisaical style abuse. Many people in this church wounded demographic, don't want to have anything to do with a God like this.
Part of our call is to do as Jesus did and call people to repentance because the kingdom of God and salvation is available. The problem with the Pharisees, and in my friend's situation with his pastor, a repentant heart is not always seen, because it is clouded with the belief that the sinners should pay the full payment for their crimes. It is a sense that they must feel the full weight of their sin or they are not actually repentant. This is not the way Jesus handled sinners and how He forgives.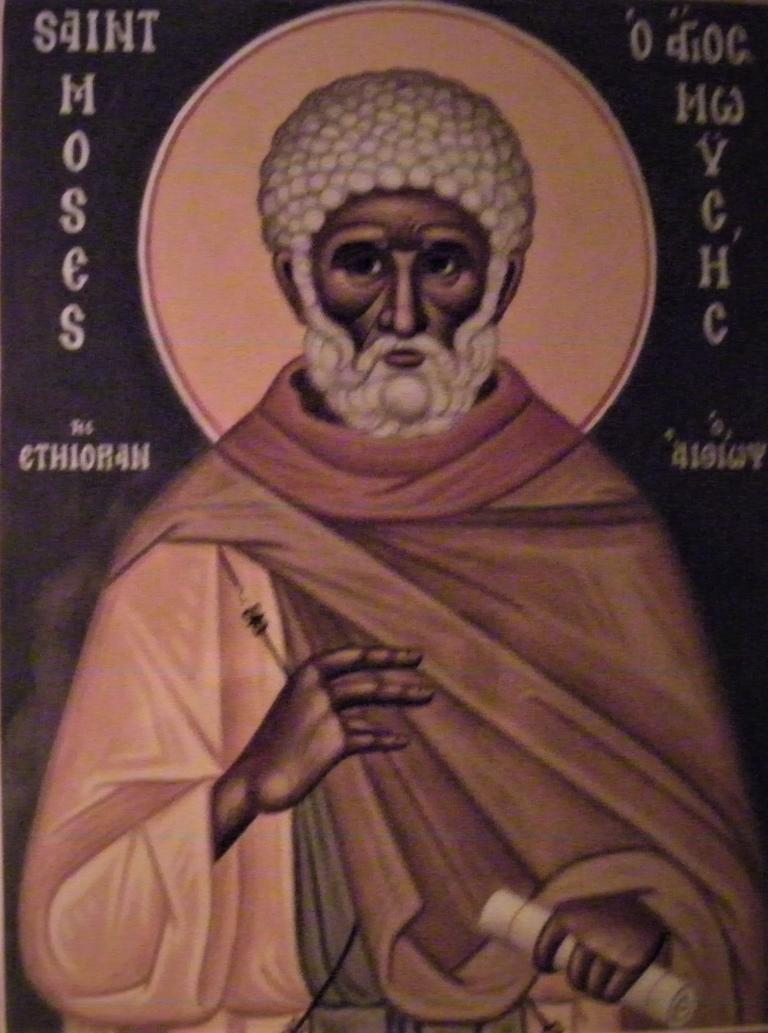 In the fourth and fifth centuries, there was a monk by the name of St. Moses the Ethiopian. In his early years, he was a thief and suspected of murder by the Egyptian government, so he was cast out. While running from the law, he took shelter with some monks, and the way they lived led him to commit his life to Christ. He never paid for his crimes.
After he devoted his life to Jesus, he was later viewed as a spiritual leader within his community. When a fellow monk had broken a rule among their community, they asked Moses to attend a meeting where penance for this individual would be discussed. Moses refused to attend the meeting. When they asked him again, he grabbed a leaking jug of water and went to the meeting. He showed up to the meeting and said with much wisdom and discernment, "My sins run out behind me and I do not see them, but today I am coming to judge the errors of another."
St. Moses knew what he had been forgiven by God for many sins and refused to bring accusation and judgment onto another person. This was a powerful moment that I believe that we can all be challenged by.
In Luke 7, Jesus says some profound things about forgiveness.
36 When one of the Pharisees invited Jesus to have dinner with him, he went to the Pharisee's house and reclined at the table. 37 A woman in that town who lived a sinful life learned that Jesus was eating at the Pharisee's house, so she came there with an alabaster jar of perfume. 38 As she stood behind him at his feet weeping, she began to wet his feet with her tears. Then she wiped them with her hair, kissed them and poured perfume on them. 39 When the Pharisee who had invited him saw this, he said to himself, "If this man were a prophet, he would know who is touching him and what kind of woman she is—that she is a sinner." 40 Jesus answered him, "Simon, I have something to tell you." "Tell me, teacher," he said. 41 "Two people owed money to a certain moneylender. One owed him five hundred denarii, and the other fifty. 42 Neither of them had the money to pay him back, so he forgave the debts of both. Now which of them will love him more?" 43 Simon replied, "I suppose the one who had the bigger debt forgiven." "You have judged correctly," Jesus said. 44 Then he turned toward the woman and said to Simon, "Do you see this woman? I came into your house. You did not give me any water for my feet, but she wet my feet with her tears and wiped them with her hair. 45 You did not give me a kiss, but this woman, from the time I entered, has not stopped kissing my feet. 46 You did not put oil on my head, but she has poured perfume on my feet. 47 Therefore, I tell you, her many sins have been forgiven —as her great love has shown. But whoever has been forgiven little loves little." 48 Then Jesus said to her, "Your sins are forgiven." 49 The other guests began to say among themselves, "Who is this who even forgives sins?" 50 Jesus said to the woman, "Your faith has saved you; go in peace."
Notice that this moment is all about forgiveness. There is no story about retribution for the sinner. Jesus did not take a minute to tell her of the brutal death that He will endure because of her sin that must be punished. Instead, forgiveness and restoration were offered freely, and Jesus said, "go in peace."
Where the cross fits in is within the radical forgiveness and restorative story of God. These are the bigger points! Notice the Pharisee's response, and how in contrast it is with Jesus's. I said earlier that if we view God as angry, retributive, vindictive, and needing the punishment for sin to bring appeasement, we run the risk of looking more like a Pharisee than Jesus. As a matter of fact, the only time we see Jesus give harsh words is when he rebukes the Pharisees and not people in sin or even the pagans.
Read more by downloading the free eBook "By His Wounds".